Posted on September 6, 2019 | by Ray Flook 
Just because the second season of Hulu's critically-acclaimed Stephen King "shared universe" series Castle Rock is still currently in production, that doesn't mean the team's not ready to start making the rounds to herald the show's return on October 23. Well, if you're heading to this year's New York Comic Con (NYCC) then you won't have to wait nearly as long to screen the horror anthology's sophomore season opener, from creators Sam Shaw and Dustin Thomason, J.J. Abrams, and King.
On Saturday, October 5, cast members Lizzy Caplan, Tim Robbins, Paul Sparks, Yusra Warsama, Barkhad Abdi, and Elsie Fisher, as well as Thomason will take the stage at The Hulu Theater at Madison Square Garden to talk all things Castle Rock. Attendees will not only have a chance to ask questions during the panel's Q&A session, but will also be part of the first set of eyeballs to check out the season opener.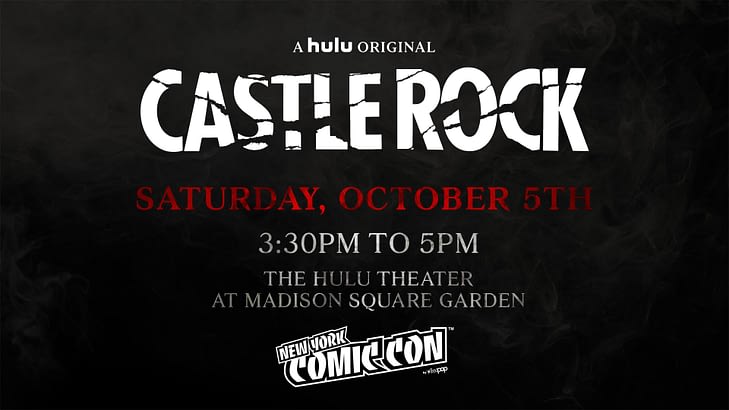 "Castle Rock" Season Two World Premiere Screening / Q&A
Saturday, October 5 (3:30 pm – 5 pm ET)
The Hulu Theater at Madison Square Garden
J.J. Abrams and Stephen King's hit psychological horror series returns! Set in the Stephen King multiverse, Castle Rock combines the mythological scale and intimate storytelling of King's best-loved works, weaving an epic saga of darkness and light, played out on a few square miles of Maine forestland. In season two, a feud between warring clans comes to a boil when budding psychopath Annie Wilkes, Stephen King's nurse from hell, gets waylaid in Castle Rock. Panelists include series stars Lizzy Caplan, Tim Robbins, Paul Sparks, Yusra Warsama, Barkhad Abdi and Elsie Fisher, along with co-creator and showrunner Dustin Thomason.
Castle Rock season 2 includes Lizzy Caplan (Masters of Sex), Tim Robbins (Here and Now), Elsie Fisher (Eighth Grade), Paul Sparks (Boardwalk Empire, House of Cards), Barkhad Abdi (Blade Runner 2049), Matthew Alan (13 Reasons Why), John Hoogenakker (Tom Clancy's Jack Ryan), Robin Weigert (Big Little Lies, Deadwood), Alison Wright (The Americans), Greg Grunberg (A Star is Born, Heroes), and Sarah Gadon (True Detective).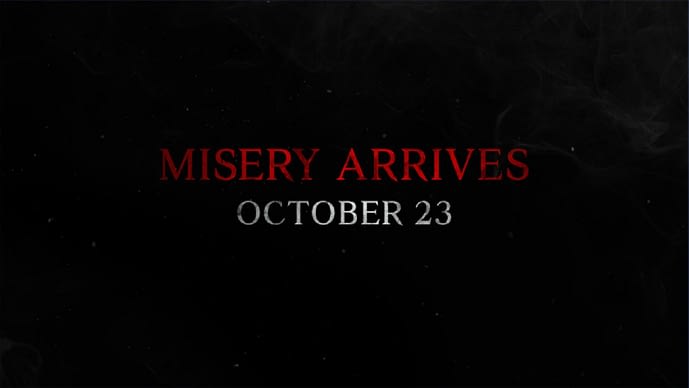 The second season of Castle Rock will be a dramatic departure from what was implied during the first season's finale: Jane Levy's Diane "Jackie" Torrance (Jane Levy) appeared to be heading out to her uncle Jack's old chopping grounds from The Shining. Whether that storyline will be followed up on in any way or if any additional characters from the first season will appear still isn't known.
● Caplan's Annie Wilkes is a nurse and superfan who finds herself and her daughter forced to lay low in Castle Rock as tensions continue to rise…
● Robbins' Reginald "Pop" Merrill is the patriarch of King's iconic crime family – dying of cancer and at a reckoning with his family. In King's universe, Pop was the owner of The Emporium Galorium who loaned money at outrageous rates to his advantage – appearing in the novella "The Sun Dog" and mentioned several times throughout Needful Things
● Sparks' John "Ace" Merril is Castle Rock's legendary bully, set to take over his uncle Pop's businesses – and threatening a fragile peace with nearby Jerusalem's Lot.
● Fisher's Joy is Annie's home-schooled teenage daughter – who is starting to question her mother's sanity.
● Warsam's Dr. Nadia Omar is the Harvard-trained Somali medical director of a rural hospital in Jerusalem's Lot, where his rational and scientific mind will be put to the test.
● Abdi's Abdi Omar is Nadia's tough, older brother who leads the charge to build a Somali community center that will deepen the roots of his people in Maine.
● Alan's Chris Merrill is Pop's nephew and Ace's brother, struggling to keep the peace between the Merrills and the Somali community.
● Hoogenakker's character is a man with a complicated connection to Wilkes.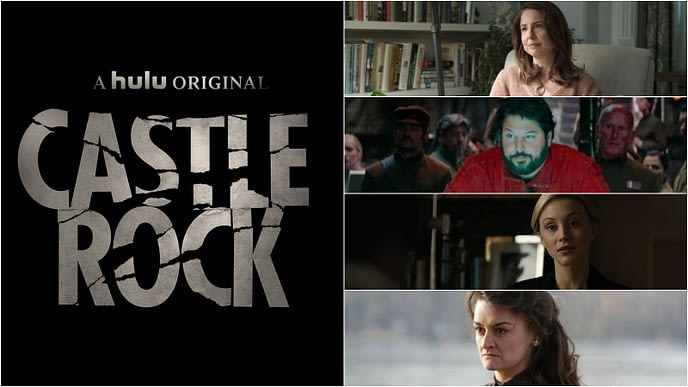 ● Weigert's Crysilda Wilkes is Annie's mother.
● Gadon's Rita Green is a vengeful woman from Annie's past.
● Wright's Valerie is a kind-hearted local who is exploring the town's evil history.
● Grunberg's local official Sheriff Boucher just might end up Valerie's ally as he faces off against a brewing dark force in Castle Rock.
Shaw and Thomason executive produce alongside with Abrams, King, Ben Stephenson, Vince Calandra, and Liz Glotzer. Castle Rock hails from Bad Robot Productions in association with Warner Bros. Television.